Walking the 49 Mile Scenic Walk: Mission to Dogpatch and the Embarcadero
September 7, 2019 @ 10:00 am

-

1:00 pm
SF's historic, 49 mile loop around the City has been reinvented as a walking adventure!
Join us in walking the city's historic 49 Mile Scenic Drive in chunks over the course of nine months. This new event is inspired by and made possible thanks to Kristine Poggioli and Carolyn Eidson, authors of Walking San Francisco's 49 Mile Scenic Drive.
After spending last month with our heads in the cloud of Twin Peaks, September's section will take us through the heart of the city and eastern waterfront. We'll begin in the Mission along recently re-designed Cesar Chavez and take it all the way east to the Dogpatch, a neighborhood that has tripled in population in just the past few years. From there, our route holds tight against the bay – past piers, parks, and the nearly-complete new home of the Warriors in Mission Bay. After taking in the Embarcadero, we'll end at the Ferry Building.
Walk SF will guide a group of 25 people on this approximately 5-mile section. Kids and well-behaved dogs welcomed on this epic way to experience the city.
Get your tickets today – $20 per walker
Note: this event is different from our regular guided walks, which are free for Walk SF members
Be advised: this walk may include uneven paths, dirt trails, and stairways, as well as street terrain. Participants must be in good health, without any mobility limitations, and able to walk for several hours at a steady pace.
This walking adventure will be a memorable way to experience our city, plus connect with others who want to make our streets safe for all! Plus, your participation supports Walk SF's urgent advocacy work.
Questions? Get in touch with us at info@walksf.org.
The 49 Mile Walk is presented by: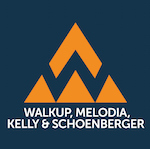 With gratitude to our sponsors:

Photo: Rosatriue/Wikimedia